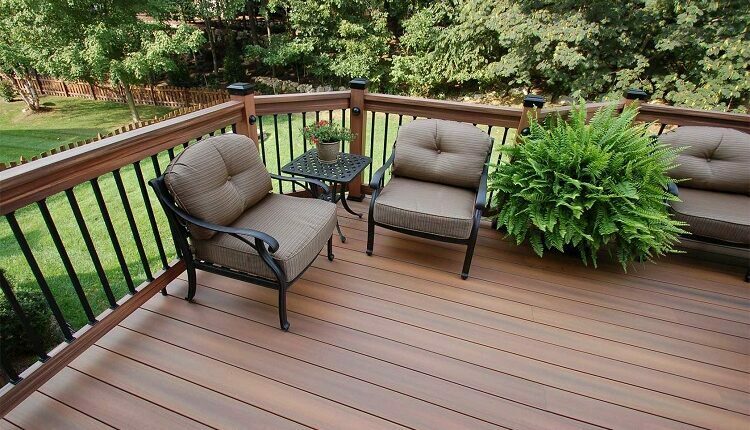 IPE decking, one of the most stable exotic wood species in the world
Body
IPE decking is one of the most popular decking in the world. As far as the description and the appearance of the IPE wood is concerned, the characteristics of the IPE tree are the following:
Reference color: brown
Wood grain: fine
Thread: straight
Now, as far as the technical description of the IPE decking, the following are found to be true.
Observations: IPE wood has few variations in color and its brown color remains harmonious, more or less dark, depending on the supply.
As far as the durability of the IPE decking is concerned, its durability is very good, approximately 40 years and its density is around 1000 kg per square meter.
Weight of the IPE wood per square meter: 20 kg for terrace boards that have a thickness of 20 mm.
Use class of the wood: IPE wood belongs to Class 5 making it resisting in permanent contact with the ground or with salt water thus making it rot-proof.
As far as its resistance to fungi is concerned, IPE decking is very durable.
Resistance to dry wood insects: very durable
Characteristics of IPE decking
As far as stability is concerned, IPE decking is very stable. Furthermore, for this wood, drying in a kiln is even better. However, it is quite possible to find IPE wood that is not kiln-dried on the market. This will not have any consequences on the quality of the wood because it is always imported between 16 and 19 percent of humidity rate (DTU 51.4).
Characteristics of the IPE tree
As far as the actual tree is concerned, the tree height can reach 35 meters (depending on the species), its diameter varies from 50 to 90 cm while the origins of the tree can be traced in South America. Additionally, the exotic IPE tree is present in several South American countries. In each country, this wood species is given different names with the most popular being Lapacho, IPE, Tajiba and many more.
Using the IPE tree
In many countries, the exotic wood species IPE is used mainly for its exterior design. It is very common and can be found in terrace planks, coping, cladding and even inside parquet, stairs and furniture.
Which fasteners to use for IPE decking boards?
Since IPE wood is particularly hard, it is necessary to favor a screwed fixing either with traditional screws or with professional fixing systems. As with any other species, we do not recommend clip-ons IPE decks. Furthermore, for high density species, do not forget to always pre-drill the IPE wood before screwing it. It could break your screws and not have the desired finish at the beginning. Depending on the type of screw, it will be preferable to countersink for better finish.
What tools are needed to implement IPE?
As with all exotic wood of such density, it is necessary to work with suitable tools. For the pre-drilling you will need a powerful drill driver while for cutting blades and structuring timber, we recommend a saw or a radial which is more practical and handy.