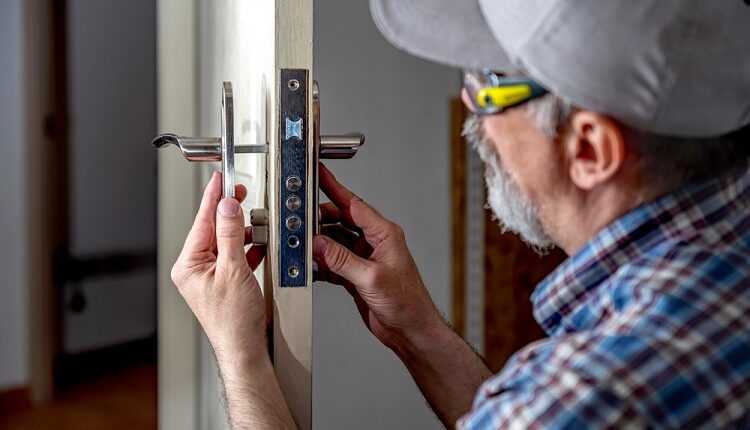 Do You Need A Locksmith For One Of These 5 Reasons?
It's safe to say that every one of us will need the services of a reliable and experienced locksmith at some point in our lives, and in many instances, their services can prove invaluable in keeping us and our homes and businesses, safe.
While some people experiencing problems with their locks try to resolve the issue themselves, this is never recommended unless you have specific knowledge of the industry and the relevant skills to carry out the work safely.
Here are 5 common reasons for calling out your local lock specialists, and availing of their expert services:
1. You've been locked out
While it can be extremely inconvenient, and you may even feel more than a little bit silly afterwards, getting locked out is a pretty common problem, and a situation that plenty of locksmiths find themselves being called upon to resolve. Smashing a window to get back in and retrieve your keys will only end up costing you more in damages than it would to call out a locksmith, and no matter how desperate you are to get back inside, you should never do this.
2. You've moved house
It's not often that the previous owners of a house will change the locks for new inhabitants, so it's best to take this precaution as soon as you move in. You never know who might have copies of the keys, even if the previous owners aren't aware of anyone else having them, it can be easy to forget who may have copies. If other people out there do possess keys to get into your new home, you could leave yourself very vulnerable, no matter how robust your security systems are.
3. The locks have become worn
Locks don't last forever, and following frequent use, they can easily become worn and therefore, compromised. Also, if someone has tried to gain illegal entry into your home, they may have damaged the locks in the process. Whatever the reason for a lock not functioning as it should, it's best to have it replaced by a local locksmith just to be on the safe side, and to make sure that you're not left with a door you can't lock in the middle of the night, or just before you're about to go on holiday.
4. You need a replacement key
Having back-up keys is always advisable, especially should you happen to lose a set or damage them, and a professional locksmith can help you with this, just as they can help if you happen to have got your key stuck in the lock. Additionally, if you have new locks put in anywhere in your home, you should make sure you have at least two sets of keys cut for safety's sake.
5. You've bought a new commercial premises
Every business owner knows that security is a top priority, especially if you have expensive items or sensitive data stored inside a building. If you've just purchased a new commercial premises, your first thought will probably be to assess the building's security, and not only can locksmith services in Croydon help you do this, but they can quickly and easily upgrade any security systems, and replace locks, too.
Locksmiths can be the difference between you and your family – or employees – feeling, and being safe in their own home or work environment, and having a local locksmith on speed dial can help you secure your home or business swiftly when you need to.