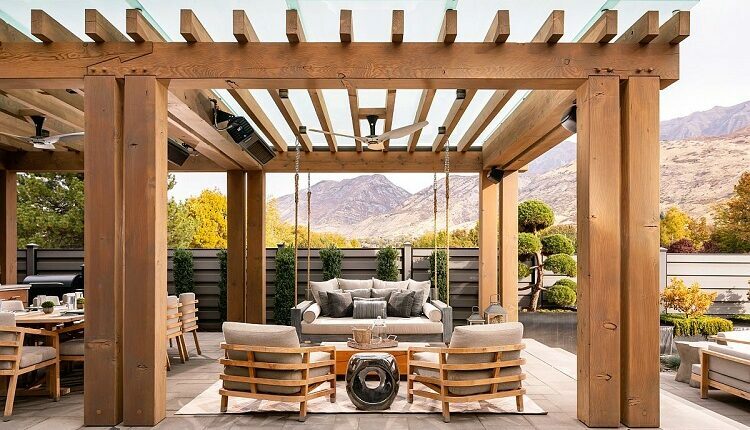 Everything You Need to Know Before Buying a Pergola
The pergola privacy screen has been gaining popularity as part of the home improvement process and is the perfect design for complementing the looks of your outdoor living spaces. It tries creating a focal point in your backyard which can also be used for entertainment and fun. Similar to pavilions, but pergolas are without roofs. It has an open or even lattice style roof protecting people from summers and also used for growing or hanging of vine plants for adding in the natural appeal.
Types of pergolas
Pergola privacy screen is mostly made using vinyl or wood but you will find metal and fiberglass pergolas as well. Deciding what is going to look in your homes, you plan on putting the pergolas. It also depends on how much you are willing to spend and how much you will be spending on general maintenance as well.
Vinyl Pergolas
These are classy and provide an elegant look to your out yards and its maintenance is practically free. You just have to do powder finish every 1 to 3 years for removing dust and dirt that might grow during mild weather. Vinyl pergolas turn out to be easier to crack so be sure of buying good quality vinyl materials. You won't find many colors to choose from but it is affordable to people.
Wood pergolas
It adds a rustic and natural feel to your home and if you are planning to use redwood or cedar, the prices tend to rise. These are chemical and insect-resistant also providing such an appealing fragrance. However, it is better to install these in drier weather conditions for getting the gray look. Pressure-treated wood pergolas are best for humid climates appearing slight green but you will see more of dry golden-brown color.
When talking of wooden pergolas, it needs maintenance for keeping them good for a long time. It means sealing, maintaining every 2 to 4 years, and cleaning the whole thing before doing this.
Metal and fiberglass pergolas
Fiberglass pergolas have a greater life span and these will not rust or corrode regardless of the environment they are exposed to. It keeps the strength of the patios for falling on its weight. Fiberglass pergolas are the expensive ones and there are only some manufacturers dealing with the same.
Many metals can also be used for constructing pergolas and aluminum is the best from the lot. Aluminum is lightweight and never rust making it ideal for those living near to the sea. When going to powder-coated aluminum, you are given more color options and protection.
Conclusion
Choose the type and pergola material that you want to move ahead with and also, create your backyard to be a fantastic one.