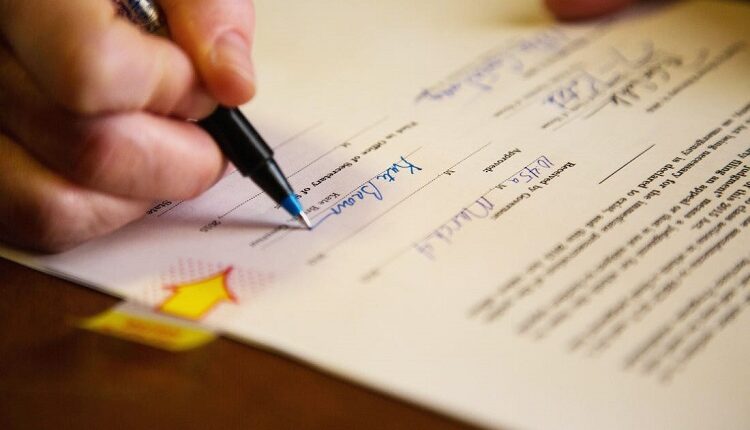 Comprehensive Guide to Deed Poll for Changing Name Officially
Some Motives that Drive People to Change their Names Legally
There are people who try to ring in the new in life by changing their names legitimately. Some of them may have been fascinated with a particular name since childhood but didn't know how to get it done. For some others, major life events like marriage, divorce, etc. necessitates it. Some simply hate the name their family gave to them at birth and can't wait to discard it. Others may just want to kiss their past goodbye, and with it, their original name. No matter what the reason is behind going for changing the name, one has to hire a lawyer to process official documentation and legal formalities. However, if you reside in the UK, count yourself lucky if you plan to change your name legally as it's very convenient and uncomplicated. What's more, it doesn't require you to spend an astronomical amount of money either. For that, you've got to do just one simple thing- connect with experts such as the UK Deed Poll Office and entrust the job to them wholly.
Procedure for Changing your Name Legally through the UK Deed Poll Office
A deed poll is an integral aspect of the official procedure for changing one's name in the UK. There actually is no official government office that authenticates the name changing procedure in the country. A deed poll comes to one's rescue here as it is a legal document that validates your new name and allows you to update your official papers.
It is possible to change your name legally without encountering inconvenience or uncertainty. Just read up the details below to know how such specialised services help you:
Fill up an online application form by applying for an Adult or Child Deed Poll
Make sure you get the deed processed within 24 hours and you have it delivered through the first class post
Give your signature and witness the physical deed Poll and get duplicate copies while receiving the deed
Submit your deed poll to various legal agencies
When is a Deed Poll Obligatory?
A deed poll is obligatory for a person changing her/ his name change unless it is requested for after marriage or divorce in the UK. It is also required for the following:
To adopt a new identity in life with a new name
Gender change
Converting to a new religion or culture
To erase unpleasantness of a certain stage in life
To escape the unpleasantness of the past having a criminal record
Those applying for name change have to choose the new name with care and discretion. Any name that is controversial or is associated with any form of objectionableness will be rejected. It should also not be tinged with fraudulent intentions or mention false titles.
What is the minimum age at which an applicant can use a deed poll?
A person has to be at least 16 years of age to apply for a deed poll. Those who are between 16 and 18 years of age are vulnerable to possibilities of their name changing plan to be overruled legally by guardians under certain circumstances. Further, if guardians intervene and get a court to declare an order against a new name, the youngster will have to wait till she/ he is 18.
As for those who are below 16 years of age, parents or guardians can apply for a change in their names as long as all other legal guardians approve of the step.
How much expense does one incur to change the name through a deed poll?
The UK Deed Poll Office has processed and issued thousands of deed polls successfully so far. Our deed polls are accepted at all government and private establishments. Enrolling for a deed poll through the UK Deed Poll Office requires an applicant to purchase an application which costs £18.50. In addition, some other costs may also be involved in the successful completion of the process.
What are the prerequisites for a witness to sign a deed poll signature legally?
A person signing an individual's deed poll as a witness must fulfil the following criteria:
The witness must be a UK resident and should be above 18 years
An applicant's relative, partner, flatmate, etc. cannot be a witness
The applicant must be known to the witness well
The witness must be mentally strong and capable of taking independent decisions
The physical presence of the witness to sign the deed poll is mandatory
A person's colleague, friend or neighbour who fulfils these norms wholly would be eligible to become a deed poll witness.
How long will I have to wait for getting my name changed officially?
If you order your deed poll before 3.00 p.m. on a working day from Monday to Friday, you will be sent the deed poll document and related certified copies within two business days via First Class Post.
Upon receipt, your witness will have to be physically present to sign the deed poll.
Next, you'd need to make a list of all the institutions and authorised documents where you have to update your new name. Please note that the name changing procedure is a time-consuming process. It may take as long as nearly two months for things to be fully operational.
Where do we get the list of the institutions and sources that should be informed about the name change?
Start by preparing a list of all the official documents and records that have to be updated by you. You may commence the process by taking up your passport and driving license, which are amongst the most crucial documents that facilitate smoother updating of other documents. Most institutions ask for evidence of your old name as well, so you need to keep it handy as well.
Here's a list of common records that you may have to update after a name change.
HM Passport Office
HM Land Registry (if you own property)
HM Customs and Revenue
DVLA
The Local Council for taxes and benefits
Department of work and pensions
Banks
Your employer/s (current as well as former)
Pension providers and retirement accounts
Mortgage company, if applicable
Credit card providers